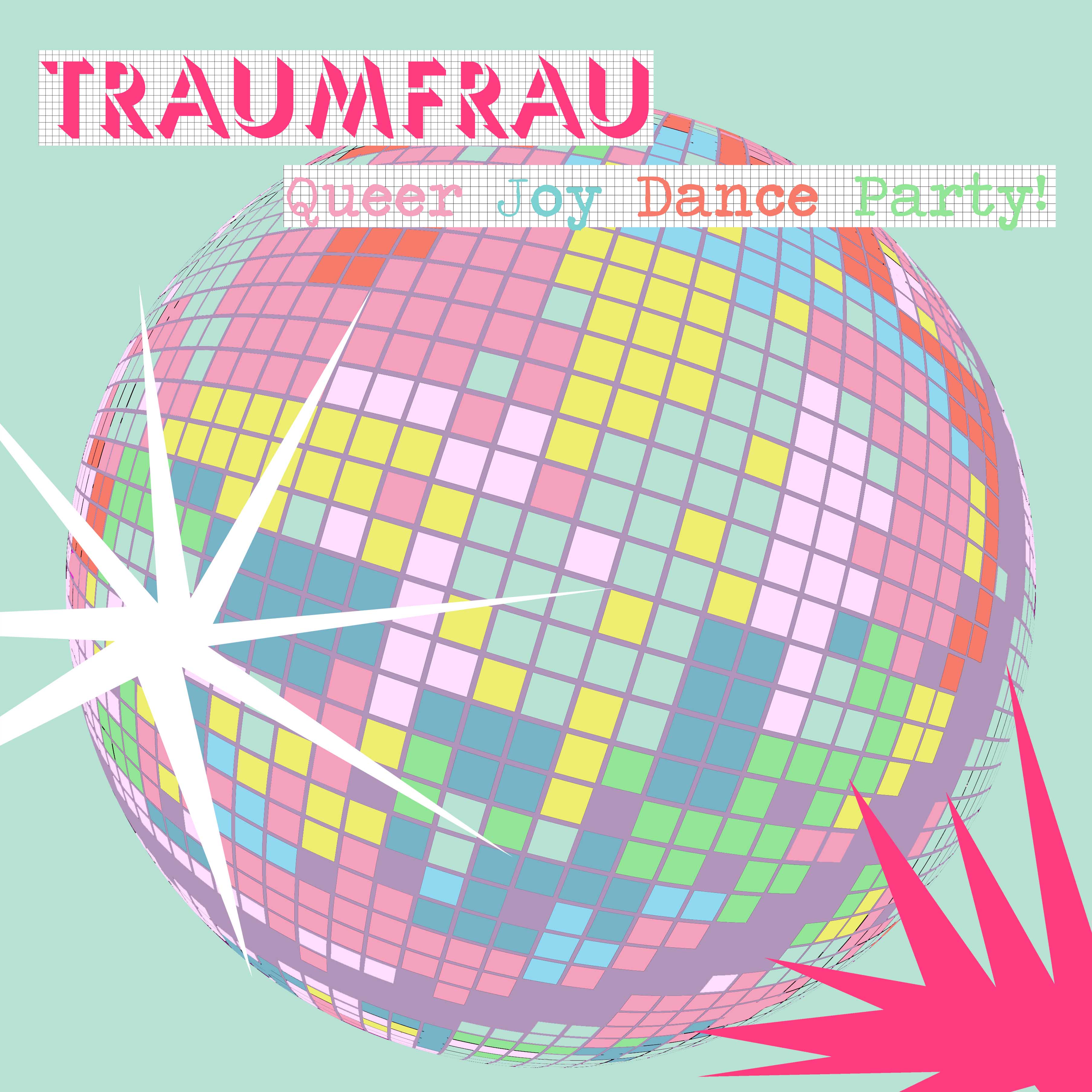 Traumfrau Presents:
THE QUEER JOY DANCE PARTY
With Special Guests Anth + Debs / BOSSY Brighton / Pushy C
We are here. We are queer. We are going to have a hell of a good time!
Join the Queer Joy Dance Party – celebrate yourself and your friends, bodies on the dancefloor, in a communal affirmation of life, with some wild moves, great tunes, sweaty DJs, and the bassiest duo in town giving it to the dancefloor.
Behind the decks:
Pushy C – Dropping the best of Old Skool RnB, Garage with a twist of Bhangra, Bollywood, Reggaeton & Latino beats.
BOSSY Brighton / Laundry Night – guest DJ and source of glitter, gems and the best RnB & Hip Hop throwback tracks from the 90's till now.
Live:
Anth + Debs
Banging bassline producing chaos on the dancefloor
Humans that make music beyond genres for humans that live and love without boundaries.
Anths – the voice and the look + Debs – the geek and the queer. Songwriters that like to fuck with noise and melodies but always with MASSIVE baselines. If you like sweet harmonies, 90's jungle, 00's speed garage and 10's electro R&B, music that takes you on a journey, dance like crazy then see you front left speaker.
Dress Code: This is a JOY PARTY! Wear that outlandish "can I get away with this" outfit that's been sitting there forever, ignore all rules of colour coordination, set yourself free, be bright be bold be audacious!
TICKETS: