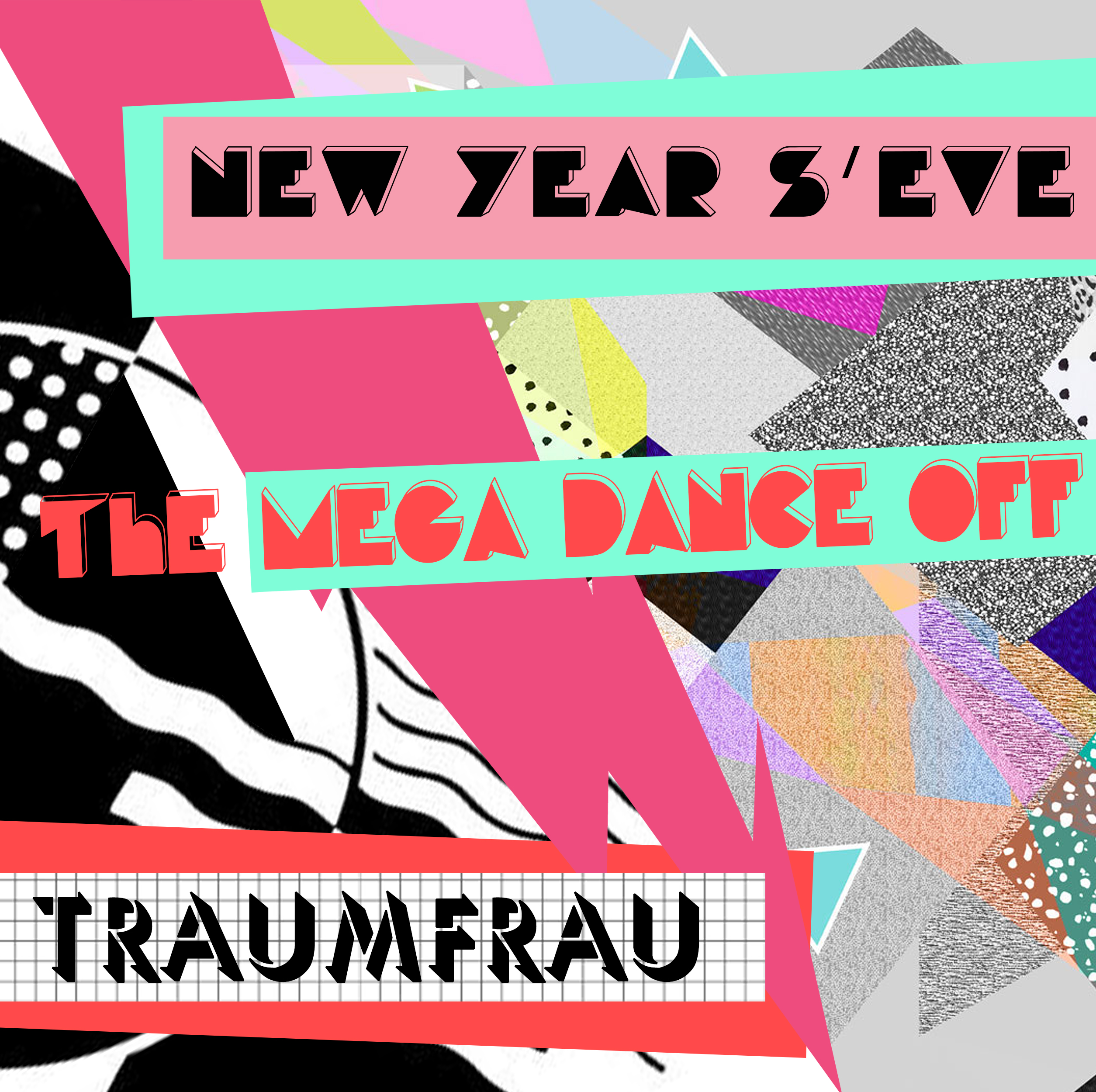 Traumfrau is serving your favourite queer New Year – with a twist and a dance off!
Four DJs spinning vinyls only, six hours of analogue seduction and warm sounds to welcome another queer year with your favourite bent gayz. A night of glitter and neon, surprises and prizes, outrageous moves and dance battles.
DURING THE NIGHT:
Your hosts will guide you through a night long mass dance off – if you don't want in, just enjoy the show. We are expecting moves, moves, nothing but moves. And maybe some shell suits. There won't be losers, but there will be winners and grand prizes. Including a pass to all 2018 Traumfrau parties. Cause hell yes, we need 2018 to be one long queer party, please!
ALSO:
In the best continental tradition, expect to be served a midnight feast on the dancefloor. Because it's New Year's Eve, time to spoil yourself and delight yourself with food and friends.
OUR DJS:
Leesifer Rising – Brighton based total dreamboat playing bubblegum punk pop disco & dont stop queer noises for bent ears
Dolly Dollycore & Spidered News – queer cosmic duo bringing you bringing you : Pop Trash // Cosmic Bangers // PC Music // Industry Standards // Beak Rock // Apple Mac Music // Heathen Twinks // Serious Moonlight
DJ S/HE – (Tomboys Don't Cry, Gender Sux!, Club Lesley, T Club, Wotever, and Trans Pride Brighton) Milan based transgender DJ serves: high-energy all vinyl set with an explosive mix of electro, house and techno.
WE CAN'T WAIT, SO MAKE CHRISTMAS GO FASTER
Tickets to this event are limited. So don't snooze:
W: Dead Wax Social – Brighton Lanes
W: Sunday 31 December
T: 9pm // 3am
T: £15/16


Brown Paper Tickets Ticket Widget Loading...

Click Here to visit the Brown Paper Tickets event page.