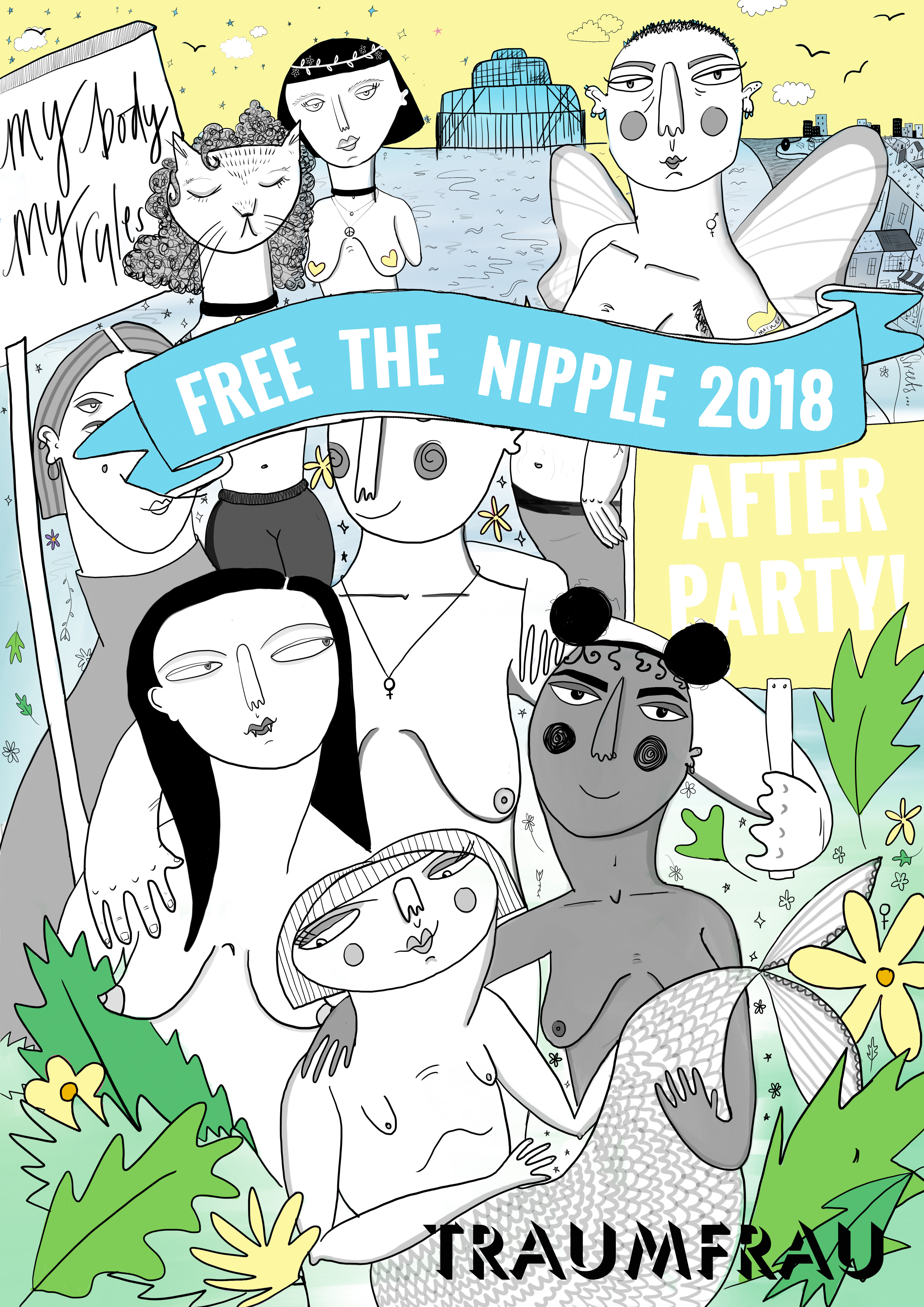 It's the official PARTY for Brighton's Free The Nipple 2018 march! We'll be taking over Rialto Theatre for a night of fierce disco, feminist burlesque and radical drag.
reclaim, deshame, validate, empower
…and dance!
Music from:
** DJ Kate St Shields // 90s nostalgia, drag nosense and just the right amount of pop
** DJ Rebel Girl // rebellious and riotous Indie/Pop/Hip Hop/R&B!
Shows by:
** Ophelia Bitz – the voice of an angel, the mouth of a filthy gutter-slut, the genius mind behind Artw*nk!
** Emma Frankland – honestly, action, and a playfully destructive DIY aestethic…!
** PLUS GUERILLA ART INTERVENTIONS AND SURPRISES!
Saturday July 7th – 8:30 pm til late
Rialto Theatre – Brighton – tickets £8
Grab them quick before they go!
This event is inclusive of all genders and sexualities – we will not tolerate any form of discrimination, hate, homophobia, racism, transphobia, body shaming, and generally being a d*ck.
WHY:
It's time to reclaim ownership of our bodies and our voice.
It's time to protest in the face of oppressive double standards in our society.
It's time to defiantly love our bodies, in all their beautiful variety.
It's time to empower mothers to choose to feed infants in public without fear of ridicule or shame.The nudity we are allowed or not is only one of the many double standards in our society. We will march in the name of gender equality and female empowerment.The shaming and controlling of the bodies of women must end.Our bodies are beautiful and functional and valid – no matter what shape, colour, ability, gender or age they are.
DRESS CODE:
Dress code: you are required to dress however you want! Clothed or bare. Women who want to be topless are safe to do so. Extra points for fancy dress.