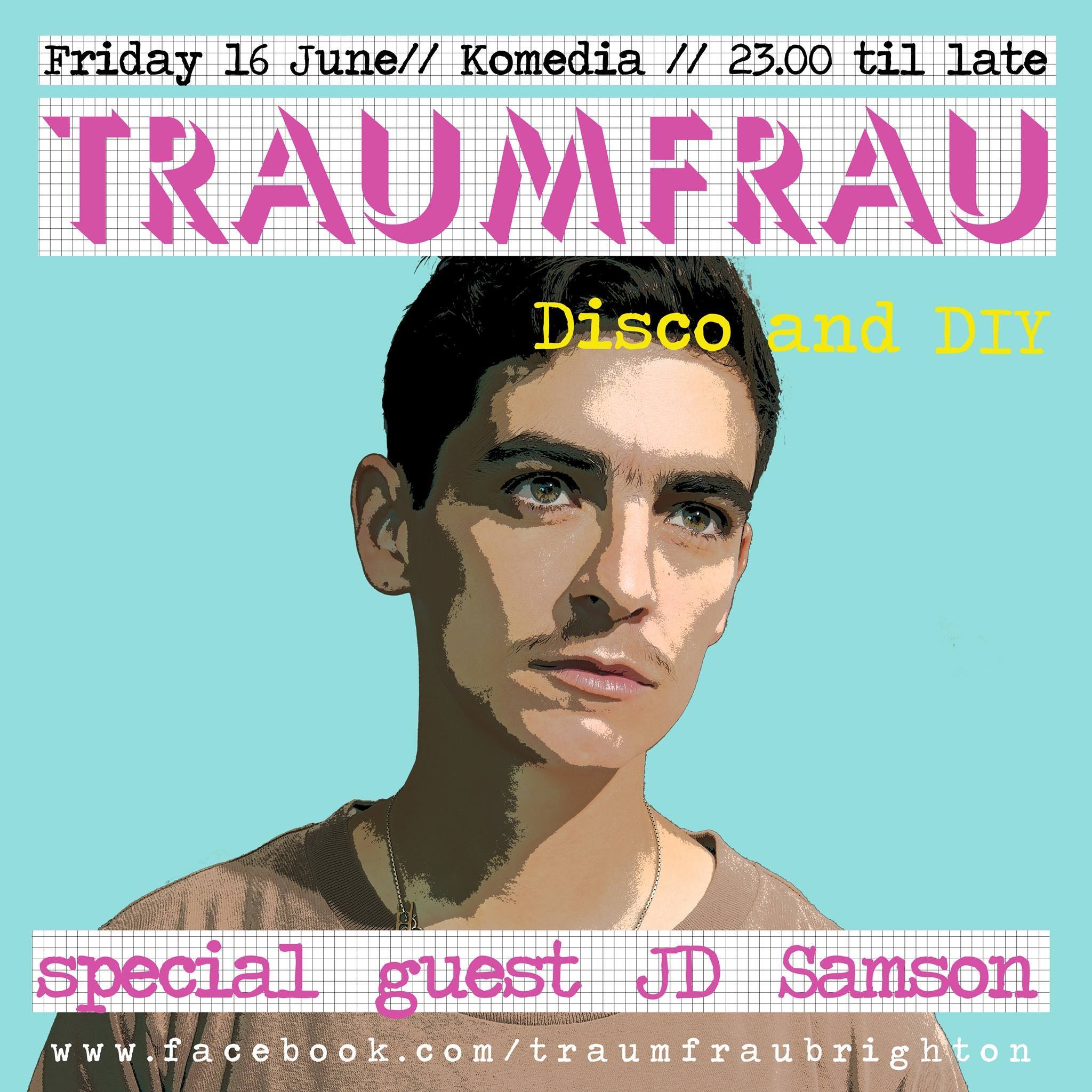 Traumfrau – Brightons queerest dancefloor – takes over KOMEDIA for a night of sweaty dancing and inky DIY. With special guest American DJ, producer, musician, JD Samson.
♀ JD Samson (Le Tigre/MEN) – legendary one third of the American electronic-feminist-punk band and performance project, Le Tigre. Musician, producer and DJ at the intersection of music, art, and activism – JD Samson gets behind the decks for us. And we can't wait.
♀ DJ Jumeau (Brighton) – Resident DJ at Gal Pals, OUT , and Purple Sane – Expect queer pop party tracks and deep cuts that make you wanna move. Have we mentioned HOW MUCH we like DJ Jumeau?
★ Get inky fingers and print your own shirt with screen printing extraordinaire
StencilMoose Screen Printing
. Aprons provided.
★ Zine and art making // for all your arty party needs
★ Badge making // so you can wear your queer rage on sleeve and f*ck the patriarchy
Rehearse your wildest moves, unearth your sequins, and be ready for a night of total tunes, meeting great people, art making, fun having, paint, sweat, dirt, and queer ecstatic rupture and fun.
The venue is wheelchair accessible – if you require a chaperone/carer please purchase a free ticket from the advance ticket link.


Brown Paper Tickets Ticket Widget Loading...

Click Here to visit the Brown Paper Tickets event page.