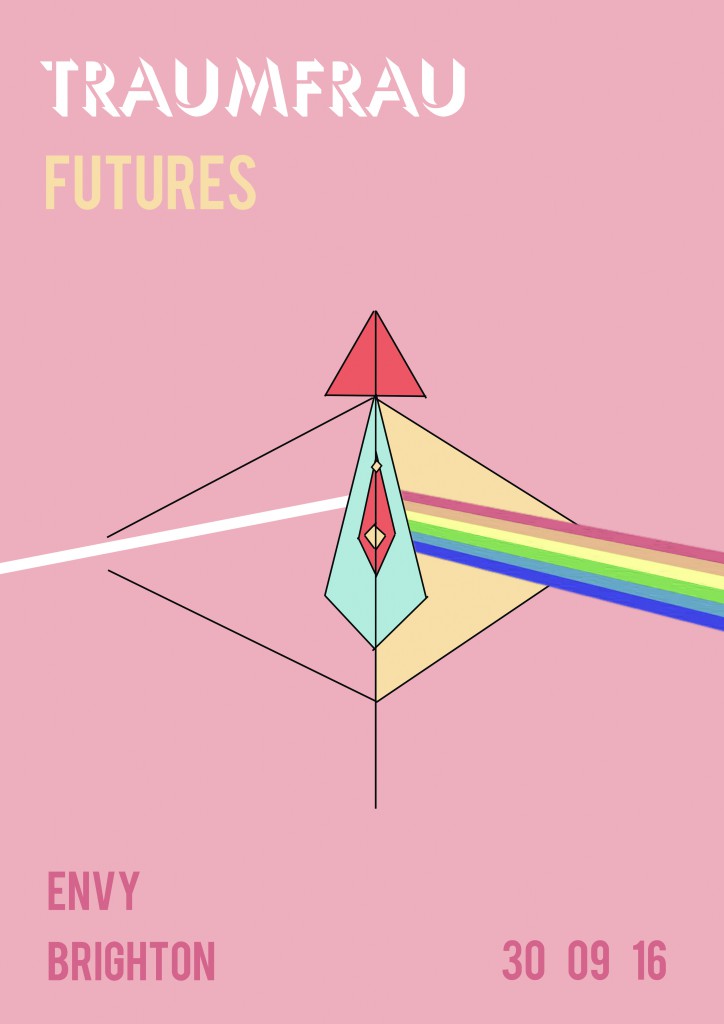 ★TRAUMFRAU FUTURES★
Design the Alternative
In our imagined future, ALL parties are queer, the DJs are Butch, Please and camps divas, gender is soooo 2016, venues are wheelchair accessible, the dance floor is wild and sweaty, masculinity looks like Harry Clayton-Wright on stage, and everyone is having an amazing time.
And in yours?
Come and embody your imagined future, your queer utopia, a unicorn, gender neutral toys, a walking rainbow, a waterfall of glitter, the end of patriarchy, the end of time. THIS IS A FANCY DRESS CODE. IT'S VAGUE. BUT YOU ARE FUCKING CLEVER SO WORK WITH IT.
Join us for a night of visionary fun – a moment of Utopia – a collective dream.
We are welcoming the end of summer and the beginning of all new things with a night of imagined futures, great DJs, live acts and all that is out of the ordinary. To remind ourselves that we can do it differently.
★ Guest DJ ★ Butch, Please (London) – celebrating all degrees of butch
★ Resident DJ ★  Alex Spinks – celebrating all degrees of diva and camp
★On stage ★  Harry Clayton-Wright – Entertainer, Artist, Provocateur. "Genius" – Cosmopolitan
✖✖✖✖✖✖✖✖✖✖✖
► Tickets: £6/7/8 – get them online
► http://traumfraufutures.brownpapertickets.com/
► Times: 10pm – 3am
► Location: Envy – Brighton★
► The venue is wheelchair accessible
✖✖✖✖✖✖✖✖✖✖✖✖
★ HELP US TO PROMOTE THE EVENT ★
Once you've joined, under the "Share" option click on "Invite Friends" and select whoever you think might be interested; click on "Share" and share on your wall.