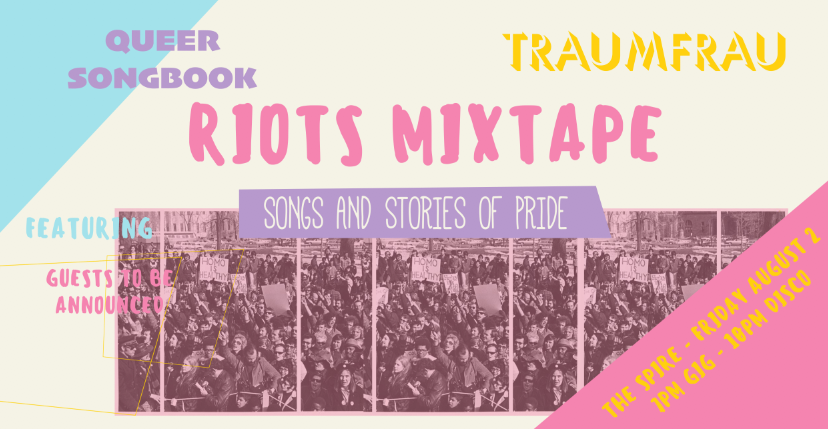 THE QUEER SONGBOOK and TRAUMFRAU PRESENT:
Songs and Stories of Pride
Party-makers Traumfrau joins forces with The Queer Songbook for a truly original live party celebrating the different voices of Pride in its inimitable style – iconic, radical and fun.
After an incredible and sold out debut for International Women's Day, we are bringing the Queer Songbook back to Brighton, to celebrate what Pride has meant through the decades.
We are asking our guests to share their proudest memory, be it an intimate moment of self discovery, a collective moment of political liberation, or a joyful moment on the dancefloor. Prepare for goosebumps, tears, and laughter!
What is the Queer Songbook?
The Queer Songbook is a collaborative mixtape of songs reflecting the queer experience, as chosen by our guest singers. In a stunning line up, each song will be performed live, backed by the incredible Queer Songbook Band, a live ensemble of queer musicians.
Celebrating queer talent.
The Queer Songbook explores and celebrates queer voices in songs from across the ages, engaging audiences in a musical 'Show and Tell' of feelings and passion.
This is not a simple music gig or a talent show for great voices, it's a collective experience of both listening and sharing, with music being an intimate reminder of our shared humanity.