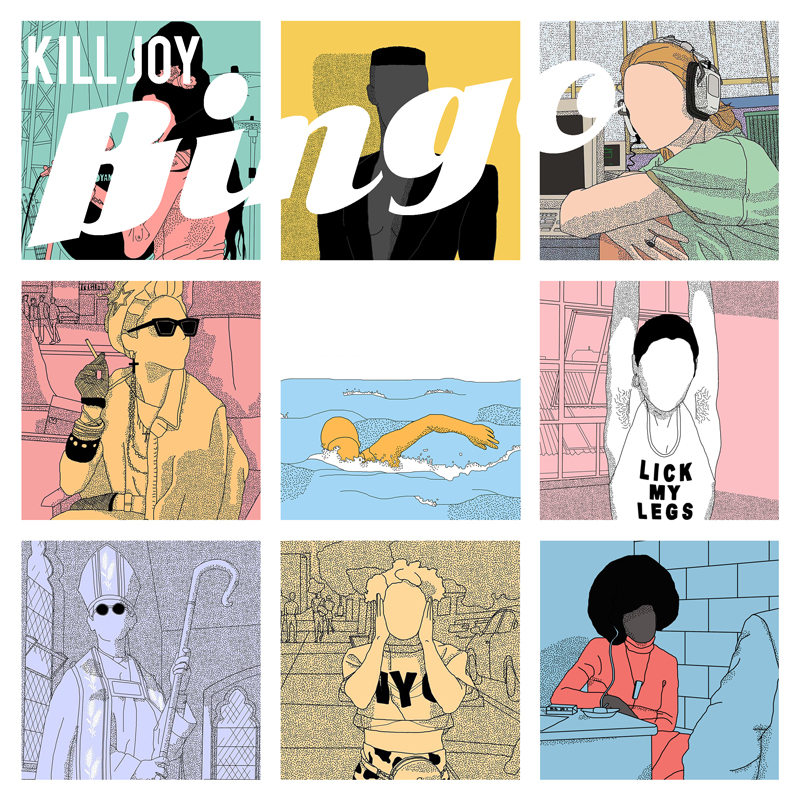 Kill Joy BINGO! Brighton's first riotous bingo game-show party
Our yearly International Women's Day extravaganza is going bingo crazy this year. What can you expect? Shows, stalls, prizes, guests, DJs, workshops, food, and BINGO!
Forget about numbers, ♥Mzz Kimberly comperes a bingo game celebrating all your kick-ass sheroes. Prepare to shout, laugh, & hopefully cry exclusively with joy. It's a game of shows, of chaos, and endless inspiration.
Special guests: ♥DeeDee la Femme, ♥Mzz Kimberley, ♥Free The Nipple Brighton, ♥RISE, ♥underwrapsart, and more…
Play the Bingo. Then… stay for a party & dance!
Followed by – DJ Set: ♥DJ Jumeau (Gal Pals)
The venue: The Spire is a beautiful chapel in the heart of Kemptown!
When: Saturday March 10 – 8pm-til late
Tickets: are only £4/5 because we LOVE women and we want you to come and celebrate them!
Original artwork by the incredible Angie Noviello – http://www.angienoviello.com